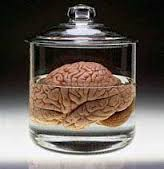 Webcreationuk, the company from Somerset using seemingly illiterate developers not speaking English to bungle your website and they take your money for abusing you! You have to see this to believe.

The Channel 4 glorified, erased January 2019 dentist Steven Sharma website read: "The patients all love him, his skill set is second to none", as countless of his victims sought redress and a desperate account of a patient believing to be damaged appeared on a forum. Details in case study inside.

The 2015 Cyber attack at Talk Talk started months before it went public blaming some teenagers and it was perpetrated by Talk Talk own staff in the Philippines. This company should have been closed down and its directors prosecuted. Instead, Baroness Dido Harding, the former Chief Executive of possibly the most shambolic company on record, became the head of NHS Improvement in 2017, as well as a member of the Bilderberg group. Read on what to now expect from the NHS, based on how she managed Talk Talk, in case study inside.